For K through fifth grade, Worm Drive The Musical is an exciting sixty minute presentation about earthworms. Through music, interactive skits, and live earthworm handling, students learn the importance of this soil-dwelling animal. Earthworms are truly the oldest, wisest, most efficient, and all-round best soil cultivators on our planet. In an educationally fun way, Worm Drive teaches how the earthworm positively affects the health of our soil, food, and how that relates to our good health and the health of our planet. The show can be used in conjunction with biology, earth science, ecology, or environmental units. Children's shows are performed by Ron and Gavan.
​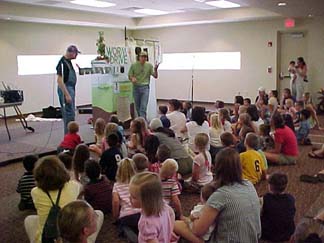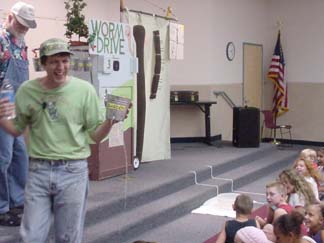 ​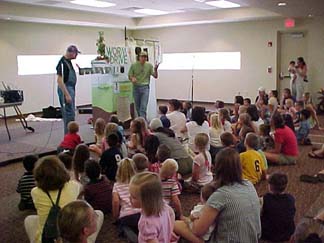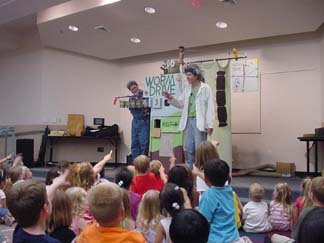 By educating the value of the earthworm. a greater understanding will come about in regards to good soil and water conservation.
​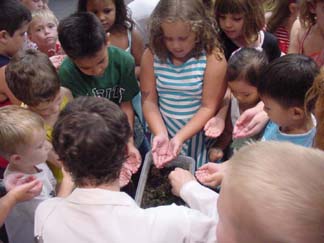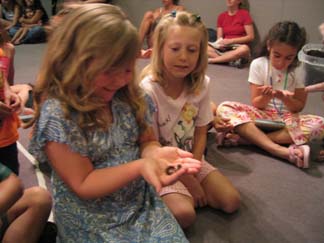 The Worm Drive educational performance stimulates children through its music, skits, comedy, and live worm handling. It will not only leave the student with important information about earthworms, but encourages/influences them to further their own knowledge concerning this important animal. Every student is a winner!
​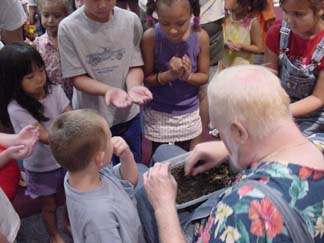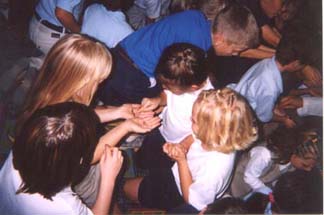 Worm Drive The Musical is ideal for schools, library programs, theme parties, agricultural festivals, and various workshops for children aged five through twelve. Audience size can vary from fifteen to one hundred students.